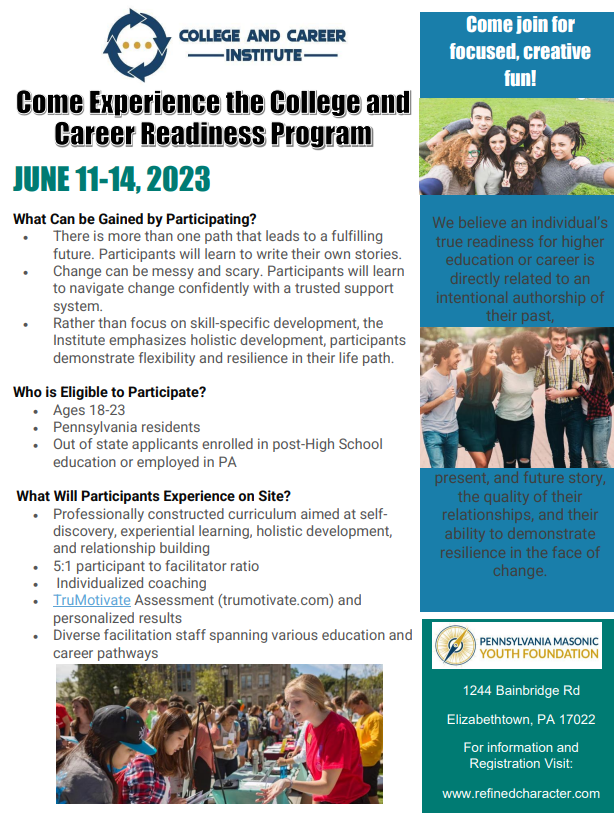 June 11-14, 2023
Masonic Conference Center
Elizabethtown, PA
We believe an individual's true readiness for higher education or career is directly related to an intentional authorship of their past, present, and future story, the quality of their relationships, and their ability to demonstrate resilience in the face of change.
Apply Today
Access Application Here
No application fee; $150 registration fee due upon acceptance.
Financial concerns? Reach out to Scott Heydt, Institute Director scott@refinedcharacter.com.
Sponsored by

Facilitated by